Yu Lun (Group) Co., Ltd. was established in 1998, is a clothing design, production and marketing as one of the women's enterprises. The four brands of "RICHEMAYA", "G.50", "OURUIFENG" and "Lindsay" series of apparel under the company's brand name are steadily growing in the field of apparel with "unique style, high quality, top grade fabrics and marketing mix" moving forward. RICHEMAYA (Ruiqi Maya) brand pursuit of simple, crisp, emphasizing the freedom to reflect the wearer with personal taste, with costume language to build a bridge between life and beauty. Has been loved by consumers. Then join RICHEMAYA (Ruiqi Maya) brand what are the advantages?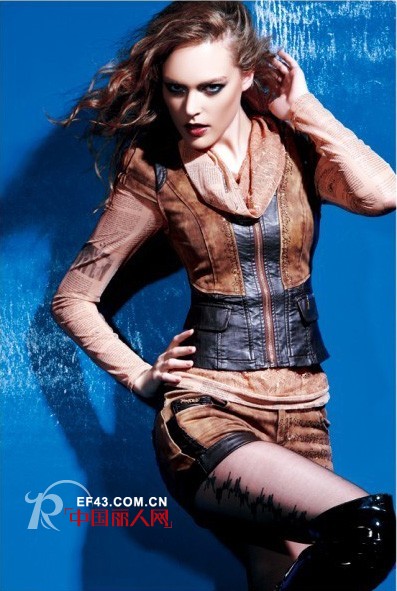 Marketing Management Advantages:
1. Accurate positioning
Brand compatibility: growing in China's clothing capital --- Humen, we can quickly access to market information and quickly develop the appropriate strategy for you to maximize market share, and based on the Chinese market, set a reasonable price , So that the price of a wide range of flexible products, ranging from 200 yuan ---- 1500 yuan to mid-range high-end price quality, to maximize the different income groups to meet the needs of consumers. And then extend the product to join, to further improve the brand's meaning.
2. Rich product structure
Product structure is rich and diverse, balanced proportion, throughout the four seasons, from the leading product to the extended product, from the traditional classic color to the modern pop color, plus by color, sub-band on the new, so that consumers always maintain a high degree of freshness of the product , And bring good products with franchisees with support, all of these all show you the "RICHEMAYA" unparalleled potential for development.
3 fast and accurate delivery of goods
Large area of ​​goods deployment system, to maximize the optimization of goods, fast replenishment;
4. High quality and accurate service
Regular visits to follow up earnings performance, professional sales management staff one-on-one supervision and management, professional display staff to guide the display of goods and distribution of goods with the display manual.
5. Quick response to capture every business opportunity
Located in China's clothing capital --- "Humen", RICHEMAYA can quickly get market information for rapid response, customer complaints and orders can be efficiently dealt with.
6. Planned publicity
Detailed market research and market planning analysis, continuous research and cater to the needs of consumers; comprehensive and effective print media advertising to expand brand awareness; multi-media strategy to promote long-term effective infiltration
7 electricity supplier OAO mode support
Online and offline unified price, unified image, offline and online integration of organic integration of "double-store" business model, online and offline resources to achieve interoperability, information interconnection, mutual value-added, is the fourth generation of real business transaction model and standard. The company set up e-commerce department, the unified operation of the network sales platform, franchisees do not have to open their own shop, as long as the delivery money can be delivered to the same city, and enjoy the region and the surrounding area network market share.
Product development advantages:
1. Product R & D Capability - The design team constantly conducts research on the Chinese local culture and art, conducts regular inspection of the international apparel market in Asia and Europe, collects and studies various aspects of information used in product R & D and works with foreign designers and design agencies Exchange and cooperation, emphasizing the fashion of the internationalization of products.
2.Technology research and development capabilities - international version of technology team, the target audience of professional research and analysis, and constantly develop rigorous, scientific and ergonomic advanced version.
3. With the ability of fabric accessories - for fabrics, accessories extremely special, using Japan, South Korea, Europe and the United States and other regions imported high-quality natural fabrics, accessories, the quality and real wear integration, style fit the international fashion elements of the new design; Unique women's three-dimensional cutting; the latest international design concepts, innovative mix of ideas, models are both chic and unobtrusive, no differences between north and south, from S --- XXL code, suitable for all occasions, dressing requirements.
4. User needs analysis capabilities - For business partners, to do in-depth investigation, scientific analysis for the ultimate win-win situation; for the target customer base, research and maintenance work.
Join policies and services:
1. Free franchise fee, 5 million deposit (full return after the expiration of the contract)
2. season goods 100% exchange, boast season 20% return policy
3. Shop decoration 100% support the return policy
4. electricity supplier OAO mode of operation, to achieve a unified online and offline prices, shipping city, and franchisees to share online sales of large cake.
5. Professional team to help franchisees to analyze investment and operating budget, to ensure return on investment
6. Regular large-scale launch of new conference to allow franchisees to appreciate in advance, to arrange someone to help order
7. Dispatched field trips and market analysis of professionals to ensure proper site selection
8. free shop for the franchise tailor-made floor plan, decoration construction plans, schematics and so on
9. Free and perfect professional terminal shop maintenance and related training
10. Through the scientific data analysis, provide ordering, sales, display, promotion, product management, store operations, store management, such as a full range of guidance and support
Elegance Handbags For Women,High Quality Women's Bag,Shoulder Crossbody Hand Bag,Handbags For Women
GDMK GROUP WEIHAI SHOES CO., LTD. , https://www.gdmkgroup.com