On the women's market in a timely manner, the competition is fierce. International brands are competing to enter the Chinese market, coupled with a strong local brand, the competition of the Chinese women's wear industry is in a state of "white fever." Among many women's wear brands, Zhuo Duozi adheres to the core value of the new "soft beauty paradigm" brand and uses high-quality apparel to secure market sales. It has become the most capable soft beauty fashion brand. How can Zhuoduozi maintain market authority status for a long time? This is closely related to the strength of the brand. Zhuo Dizi uses his strength to speak for himself and strives for the rise of "Asian power."
I do not know when to start, European children began to infiltrate every corner of life. Whether it is furniture, jewelry or even luxury goods, European style is very popular, especially in the style of clothing. The popularity of European Fan has made the ZARA, H&M, Forever21 and other fast fashion brands that have entered the Chinese apparel market highly acclaimed, which has had a significant impact on the Chinese women's wear brands.
As the saying goes, there can be no more than two tigers. In China's clothing market, the newly emerging "Asian forces" will meet the European fast-fashion giant ZARA. Who will become the ultimate king among them? What kind of sparks will the Chinese soft beauty encounter in Europe's minimalist model?
As a new generation of "Asian forces," Zhuo Duo Zi, since the brand was founded in 2004, the rapid development, the store surged to nearly 2,000. Zhuoduozi has been focusing on craftsmanship, creating an international fashion empire store, providing a new lifestyle for a new generation of women.
The core value of Zhuo Duo Zi is "a new model of soft beauty" and it is reflected in the thread of clothing. Obviously, China's Roumei Fan has become an important symbol of Zhuo. Zhuo Dizi's brand style is a style of international temperament, highlighting self-confidence, calm, high-taste lifestyle. Through stylish and sophisticated design, the brand carries the interpretation of fashion and self-confident women. It fully integrates the "modern self-confident fashion art light and elegant and feminine" style with a high quality sense into the product, so that every woman who wears it is Can convey a detached stylish urban atmosphere.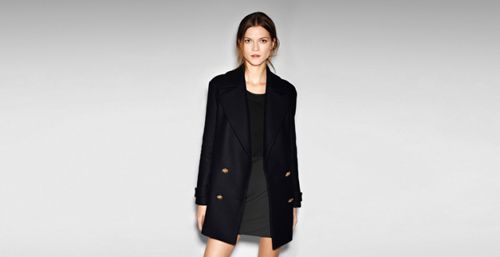 Compared with Zhuo Duo Zi, ZARA's image is gorgeous, simple, natural and fit. It focuses on the beauty of dynamics, pays attention to free and easy, unrestrained, and pursues a casual visual effect. In ZARA clothing, you will find that each piece is a minimalist line, neat cut, sexy and handsome everywhere, highlighting the European people's life style.
Zhuo Zizi and ZARA's PK, the outcome is a matter of opinion, after all, "Radish vegetables have more love." However, compared to ZARA's handsome ability, Chinese consumers prefer the softness and grace of Zhuoduozi.
In the "copy-and-paste" prevalent fashion industry, Zhuo Duozi created a Chinese soft beauty brand in 10 years, insisted on originality, and always provided consumers with high-quality and high-quality soft beauty outfits. It is indeed a model of modern women's clothing brands!
At the same time in the last century, a company, specialized in faux fur research and development, was founded on the coast of the beautiful Tai Lake --- Wuxi Shuangda Plush Co., Ltd.
Faux fur products are not only warm, easy care and diverse, but also greatly contribute to protecting animals and ecology for human beings.
Knitting Woolen Goods,Knitting Wool ,Knitting Yarn ,Double Knitting Wool
Wuxi Shuanglida Plush Technology Co., LTD , https://www.sd-fauxfur.com